Frequently Asked Questions about Chiropractic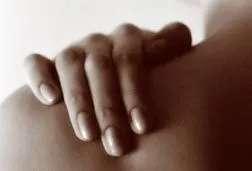 What is Chiropractic?
Chiropractic is based on the scientific fact that your body is a self-regulating, self-healing organism. These important functions are controlled by the brain, spinal cord, and all the nerves of the body.
The skull protects the delicate tissues of the brain. The moving bones of the spine protect the vulnerable communication pathways of the spinal cord and nerve roots. If the nervous system is impaired, it can cause malfunction of the tissues and organs throughout the body.
Chiropractic is the science of locating vertebrae in the spine that are not functioning properly (joint fixations or subluxations) and restoring normal function to the spine, to maximize the function of the neuromusculoskeletal (nerves, muscles and bones) system for optimum overall health.
Today's society has become overly dependent on medications to treat conditions. Unfortunately, medications typically treat the symptoms, not the condition. Additionally, medications often come with side effects detrimental to other systems of the body.
Chiropractic is aimed at finding the cause of the symptom, and treating it naturally, without medications.
How Does Chiropractic Work?
Chiropractic works by restoring your own inborn ability to be healthy. When under the proper control of your nervous system, all the cells, tissues and organs of your body are designed to resist disease and ill health. The chiropractic approach to better health is to locate and help remove interferences to your natural state of being healthy.
If the vertebrae in your spine have lost normal movement (fixations) or position, (subluxations) irritation or impairment to the nervous system can occur. This irritation can not only result in pain, dysfunction, and immobility, it can disrupt the transmission of nerve impulses controlling a host of other functions in your body, thus affecting your overall health.
By restoring normal function of the spine, your Chiropractic Doctor gets to the root of your problem, addressing the cause of your symptoms, not just the symptoms themselves.

Additionally, improving nervous system function can have a positive effect on your overall health.
What type of education do Chiropractic Doctors receive?
Today's Doctor of Chiropractic is well educated. The science of Chiropractic requires a special emphasis on anatomy, physiology, pathology, neurology, biomechanics, x-ray, spinal adjusting techniques, and related subjects.
This demanding curriculum helps Doctors of Chiropractic to accurately diagnose a host of different conditions to determine if yours is one that can be helped by Chiropractic care.
Chiropractic Schools typically require 60-70 units of specific coursework for admission. Once admitted, the Chiropractic student undergoes 4 years of education and training to prepare him/her to be a Doctor of Chiropractic. Upon graduation from an accredited program, Doctors of Chiropractic must complete three National Board Examinations as well as a State Board Examination in the State(s) he/she chooses to practice in.
Continuing education is required annually to maintain licensure and assure Doctors of Chiropractic are up to date on the most current research in the field.
For a comparative analysis of Chiropractic vs. Medical Doctor training and education, log on to www.drgrisanti.com/mddc.htm.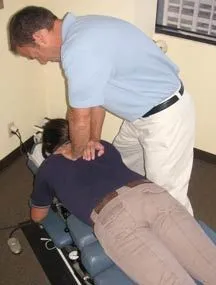 What is an adjustment?
A chiropractic adjustment is the art of using a specific force in a precise direction, applied to a joint that is out of alignment, "fixated", or not moving properly. The purpose of this safe and natural procedure is to restore normal movement and function, to promote healing, improve nervous system function and enhance overall health.
There are many different ways to adjust the spine. Sea View Doctors are trained in diversified techniques, which allow flexibility in determining what type of adjustment is best suited to the patient's needs.
Adjustments are rarely painful, and often result in immediate pain relief and mobility improvement.
Are all patients adjusted the same way?
The doctor evaluates each patient's unique condition to develop an individual course of care. The resulting recommendations are based upon years of training and experience.

Though there may be similarities in how different patients are adjusted, this is often because the cause of patients' spinal problems may also be similar. (Repetitive movements like sitting at a computer station with poor posture can affect the spinal alignment of different patients in similar ways.)
Are adjustments safe?
In the words of the New Zealand governments's inquiry, chiropractic care is "remarkably safe."
Chiropractic has an excellent safety record. It is the result of a conservative approach to health which avoids invasive procedures or addictive drugs.
A thorough case history and examination help reveal areas of the spine that may be causing nervous system malfunction. This will be used to determine the best course of care for each new patient.
Chiropractic care is a natural approach to better health that is proven safe and effective.
How long will I need Chiropractic care?
Treatment time varies from patient to patient, often depending on how long the patient has had the problem, how severe the problem is, and what lifestyle modifications can be made to prevent any delay in recovery. Symptomatic relief typically occurs quickly, within the first 2-4 weeks of treatment. Correction, rehabilitation and prevention of future "re-injuries" may take longer.
Most patients find that periodic chiropractic checkups help keep them in tip-top shape. Those who are active, have stressful jobs, or want to be their very best, find that a schedule of preventive visits are helpful in the maintenance of good health.
How long you decide to benefit from chiropractic care is always up to you.
How much does it cost?
Your initial consultation and examination will take about one hour and will cost $85 - $90. This will include treatment if x-rays are not necessary. Subsequent office visits are $50 - $52, which includes adjustments, physio-therapy treatments, and rehabilitation exercises necessary in your treatment plan. Ask about our packages for extra savings on your appointments! We offer some special plans for those patients with specific needs.
Do you accept insurance?
Yes. Most plans include some chiropractic coverage. We will file your insurance claims for you electronically and await payment from your insurance company. Before charging you directly, we will be happy to call your insurance company to obtain a detailed verification of your benefits. You will only be charged initially what we would expect your share or percentage to be. Our offices participate in many PPO plans including Aetna, Blue Cross, Blue Shield, Cigna, The Guardian, PHCS (Private Health Care Systems), Medicare, Prudential, United Health Care, American Specialty Health Plans, American Chiropractic Network, and others.
We realize that dealing with insurance companies can be time-consuming, confusing, and at times stressful. We make every attempt to make this process as easy as possible for you, so that you can focus on getting well again. If your policy does not cover chiropractic, call us to find out how we can make chiropractic care affordable for you.