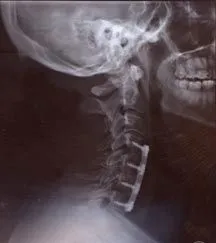 Your First Visit
The doctor will spend approximately one full hour with you in order to determine the precise cause of your problem. During the consultation, a detailed history of your problem will be obtained, and you will have the opportunity to have your questions answered. Next, a thorough examination will be performed including orthopedic and neurologic evaluation. Specialized functional testing such as postural analysis, gait analysis, joint & muscle testing, as well as X-ray studies, may also be utilized to formulate an accurate diagnosis and individual treatment plan. You will then be advised if your condition can be helped by chiropractic.
Treatment on the First visit will depend upon the specifics of your condition. Most often treatment will include therapeutic procedures to help make you feel more comfortable, often including spinal manipulation. The doctor will also give self-treatment advice, which may include exercises, nutritional supplements, and the application of ice or heat.
Your Report of Findings
After your First visit, you and the doctor will discuss your individualized treatment plan. This explanation will serve as your "map" along your "road to recovery." The discussion will include short- and long-term goal planning, and answers to the following four questions:
1. What's wrong?
2. How can we treat it?
3. How long will it take?
4. How much will it cost?
Various treatment options will be explained, as well as a recommended course of care. The doctor will also explain the "Three Types of Care" and will assist you in choosing which type of care is right for you:
1. Initial Intensive Phase of Care.
Most patients begin with Initial Intensive Care. Visits tend to be frequent (usually 2 – 4 times per week), so that you feel better as quickly as possible. In addition to your adjustments and exercises, the doctor may also recommend other therapies including electrical muscle stimulation, ultrasound, acupuncture, and massage therapy to help speed recovery and relieve your pain. Depending upon your age, condition, and lifestyle, repeated visits over several weeks may be needed to reduce your symptoms.
2. Rehabilitative Phase of Care.
With most of your obvious symptoms gone, the goal of Rehabilitative Care is long-term correction of your condition. Your visit frequency will be reduced, and there will be a greater emphasis on self-care. Even after you're feeling better, joints, muscles, and other soft tissues can take weeks, or even months, to heal. Continued treatment during this phase will ensure proper healing & recovery and help to prevent a relapse.
3. Wellness Phase of Care.
After you've recovered, you may choose to schedule regular chiropractic "checkups" to help maintain the improvement you've made. Like periodic visits to the dentist or optometrist, wellness care can help catch little problems before they become major concerns. Wellness care is an option that many of our patients choose to feel better, improve athletic performance, prevent injury, and save time and money in the long run. Recommended visit frequency is usually every 3 – 6 weeks, but it can vary depending upon your individual needs and lifestyle.

4. How much will it cost?
Many insurance companies offer Chiropractic benefits to assist in covering the costs of treatment.  Our staff can verify your benefits to see what your coverage includes.  If your benefits do not cover Chiropractic, your initial consultation and examination will take about one hour and will cost around $75.00.  This may include treatment if x-rays are not necessary.  Subsequent office visits are $45.00, which includes adjustments, physio-therapy treatments, and rehabilitation exercises necessary in your treatment plan.  We offer some special plans for those patients with specific needs.